FASHION
Jennifer Lopez and Ben Affleck had a sweet time after their show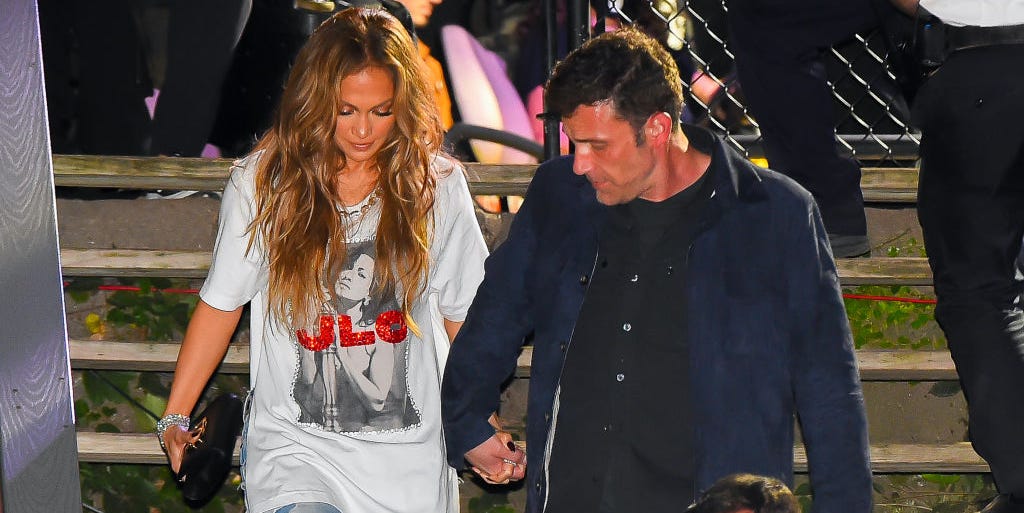 Jennifer Lopez took to the stage in Central Park on Saturday night for the Global Citizen concert event. Her set includes the hits "If You Had My Love" and "Love Don't Cost a Thing" before joining LL Cool J and Ja Rule for "I'm Real" and "Ain't It Funny".
Continuing the theme of favorite discounts, Lopez left the event hand in hand with his new old friend, Ben Affleck. Affleck seemed to be helping Lopez as she descended the stairs, as she was wearing silver studs and he was wearing a stronger pair of motorcycle boots.
J.Lo's appearance after the show was much more casual than when she came on stage in a black jumpsuit featuring a plunging neckline lined with an ornate sequin appliqué.
Affleck was not seen arriving at the event and must have watched from a private place. The couple was quiet this week after stunning performances at the 78th Venice International Film Festival and then the Met Gala earlier this month. This was the first time Affleck had been seen clean-shaven recently, which he did according to reports for a new film project.
During his performance, Lopez debuted something new – a song from his upcoming film, Marry me.
– Do you mind if I make a song that no one has heard? she he asked the enthusiastic audience. "Because this is a special occasion and I thought, 'What special thing can I do? "This song is about making old mistakes and finding your destiny … But it's just for you guys here tonight. I want to share this with you because I feel, I feel, what I know is that we are on our way. "
The song, titled "On My Way", seems to have gone well, even compared to the reaction to its classic. Marry me will be in theaters on February 11.
This content was created and maintained by a third party and imported on this page to help users provide their email addresses. You can find more information about this and similar content on piano.io