LIFESTYLE
13 hours with creative director (and new mom) Pia Baroncini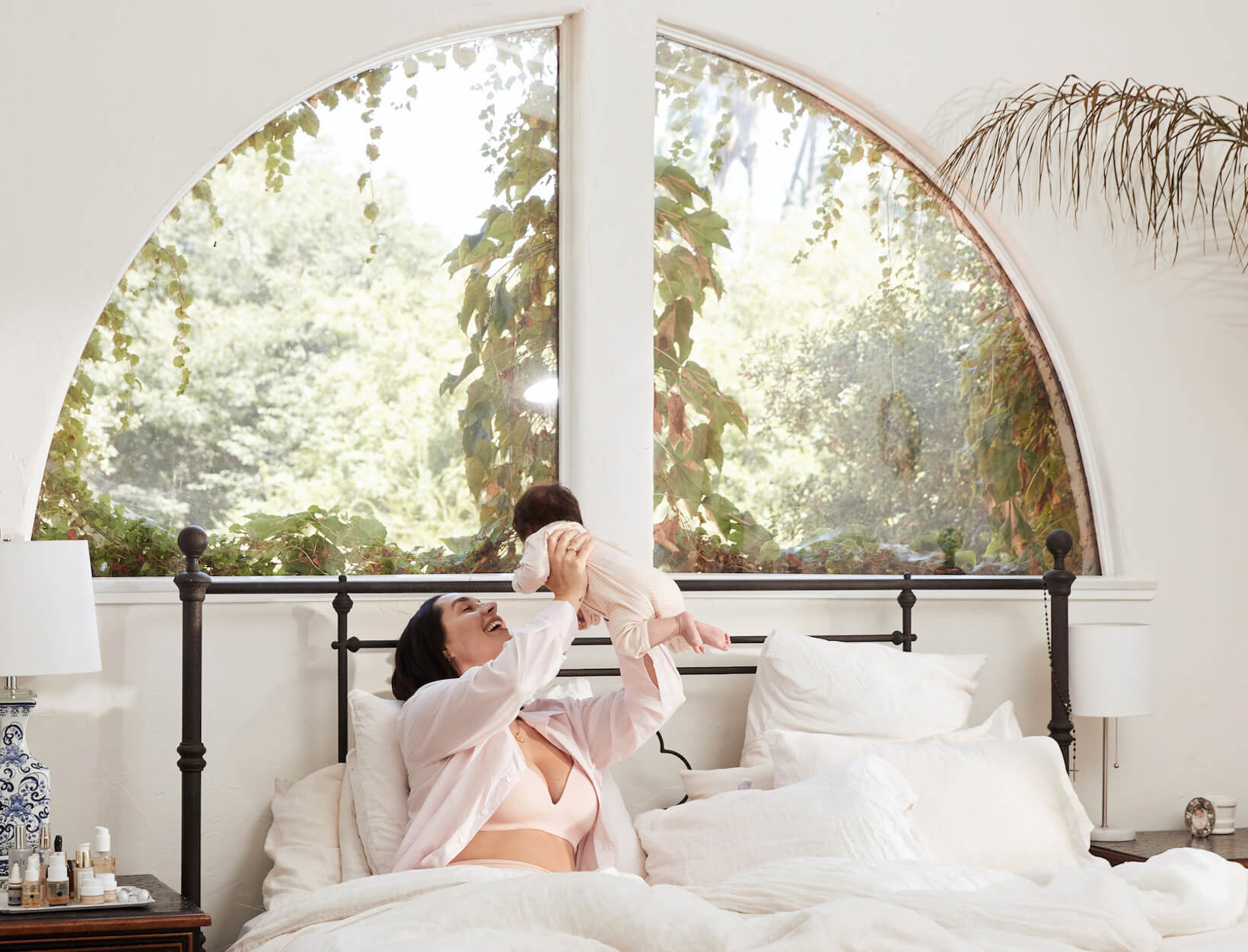 In collaboration with our friends at ThirdLove
In an overly filtered world, the refreshing Pia Baroncini is real. LPA creative director, Everything is the best podcast host, and mother Carmela is just as open about the journey to motherhood as she is about the rest of her life. "Sharing is something that makes me feel connected to other people," he says. "I am an open book from early childhood education; it's second nature to me. "
But open books can also be insecure. ("My biggest fear is that people will look at my photos on Instagram and think: Oh, Pia has really let herself go," she says.) However, it gives fans a look at the most intimate chapters of her life, so easy for a brand-new brand.
We caught up with Baroncini in his sunny LA home, talking about boundaries, bouncing culture, and why even when the best-established plans go awry, the only thing you can do is ease it, let go of self-judgment, and — his last favorite mantra — give yourself grace.
13 HOURS with PIA
WAKE UP
07:30
There's nothing better than whispering to Carmela in the first forty-five minutes of my day. Recently, I saw someone on Instagram mocking women who cover their babies 'faces with emojis. I'm someone who is honest with all aspects of my life, but that's it my travel. My child didn't ask me to put it on the internet, so for me it's about creating healthy boundaries out of respect for him.
08:00
Get dressed. Button boots have always been my thing, especially now that I still need easy access to my baskets. I have also relied on many comfortable dresses and pieces that make me feel good. My husband taught me to have a nice, well-edited wardrobe and to invest in things that you will have forever, so I try to be aware of that.
10 p.m.
During my pregnancy, I was very responsible for working healthy and eating. But at the same time, sharing my body on Instagram scares me. The whole "let go, whatever you want to eat, you're pregnant!" the narration bothered me. Because then, it's as if you expected to be fit again after giving birth. It's crazy! But I don't want to embarrass women who are proud of their post-pregnancy bodies, which is also something to celebrate.
So right now, I'm doing long walks and preparing for my home gym so I can zoom in with my coach once a week. But I don't want to fail and when I feel like it would be the only chance to work when I feel bad, that's also not healthy. I am learning to walk easily with myself.
WFH
Noon
For me the pandemic wasn't a huge adjustment to life, I was already working from home and running a business. I try to choose a couple of days during the week to be able to meet my team in the office, but I like to have the flexibility to be at home. I've enjoyed spending more time with family this past year, and that's something I hope to keep going. It's like the high level you feel when you come back from vacation, and you think I'm not going to go back to my old ways! And then you do. That's what I'm learning this the practice is: to find ways to implement this quality time in daily life to maintain your happiness.
18:30
When we have a baby, it suddenly feels like everyone wants to be there, I'm so grateful. But the moment I got there I thought, Aupa, I'm burnt. We work a lot, now we have a baby and I want to be home at night. So overtime is something I'm trying to keep in mind, but again, it's the work that's being done.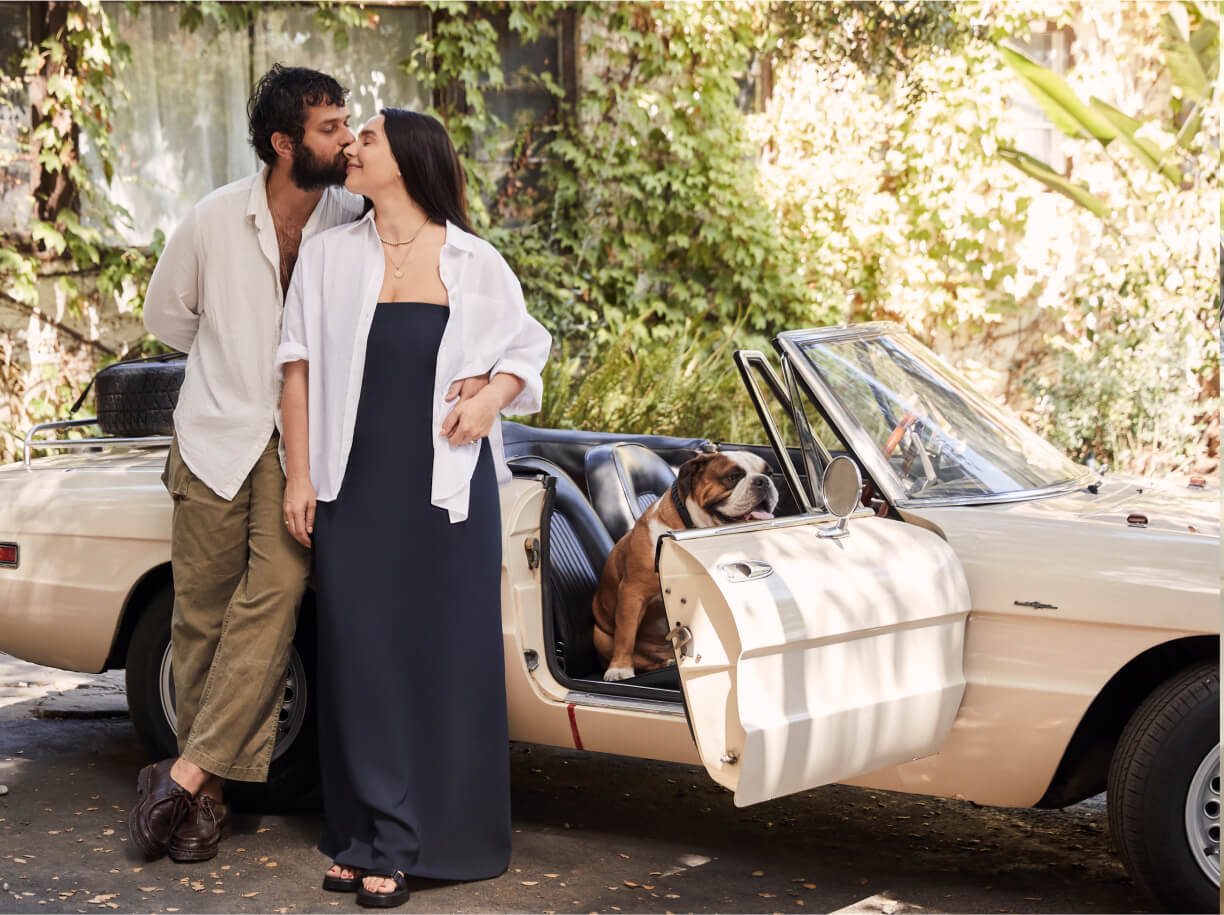 19:00
I grew up with two parents who felt proud of cooking. It was a big part of what raised me. My husband, Davide, and I are equally close: I prepare healthier meals, and if she wants something Italian, she cooks it herself. We like to make great pasta on Sunday nights. Usually on that day we throw together what we get at the farmers market, along with the seasonal zucchini or shrimp tomato.
WIND
8 (ISH) PM
Sometimes we all take a bath together or go to bed and chat. I am one of those people who keeps all the beauty products next to the bed. I will apply one serum, let it cool down, I will apply another and then I will pour eye cream. It's the way I like to end the day the most.
STORY STORY