LIFESTYLE
10 ways to make any meeting meaningful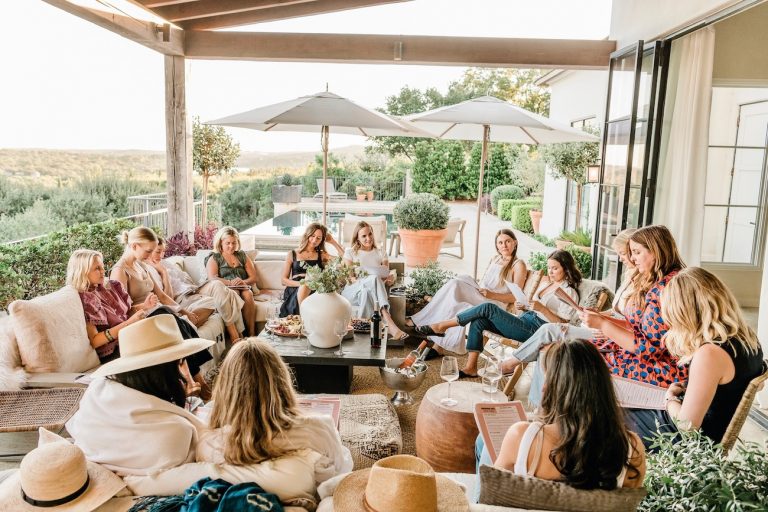 A couple of weeks ago, the whole Camille Styles team met at my house in Austin for two days a year the peak of the editors. What became special was the first time we were together with all 16 people, outside of Zoome. Our editors are scattered from Los Angeles to New York (and in many places!) So I wanted to make the most of our time together. And I knew that getting to know each other better would not only strengthen me our friendships, would lay the foundations for even stronger and more collaboration group.
In the weeks leading up to the summit I threw myself into planning from creating my welcome dinner menu to arranging travel details. But the biggest question I had in my head had nothing to do with it party details. As the pieces came together, I was focused on avoiding small discussions and creating space for it true we had the connection together for 48 hours. I knew that while everything else was flawless, encouraging real dialogue was the real key to a successful event.
In my years as an event organizer, I must have been a fly on the wall at so many meetings, from dinner parties to weddings and company events. I've always been fascinated by the fact that some parties are unforgettable and others fail, and usually the answer has nothing to do with it. flower arrangements, it's a bountiful food show or anything else people can buy for money. I think the first job of the host is to create an environment that calms people down and encourages meaningful conversation between guests. So as we enter holiday season when a lot of us get together in a short amount of time, it's time to try my advice to avoid small talks and hosts and give the author a chance to try to make your guests feel connected and uplifted. I'd love to hear in the comments if you have any tips or conversations that have worked for you at the beginning.
1. Determine your purpose
Priya Parker it's a leading thought on the subject of gathering in ways that bring joy and deeper fulfillment, and I learned that his book it's important to first begin to identify — and communicate — your intention to find out why you're meeting. For our editors 'summit, I set expectations for our team, which would not set a headline, vision, or goals. The two days were intended to be a space for rest, fun and group building together. We wanted to celebrate our hard work together. And by no means should the intent of a party be serious. Like Parker he told NPR,
"It can be very horrible, for example, the intention can be to leave everything behind," Parker says. "It allows people to know how to be and how to show up. [and] know that they have been chosen exactly and wisely. And then the team shapes the life of the evening itself. "
Once you've nailed your goal, you can move on to logistics.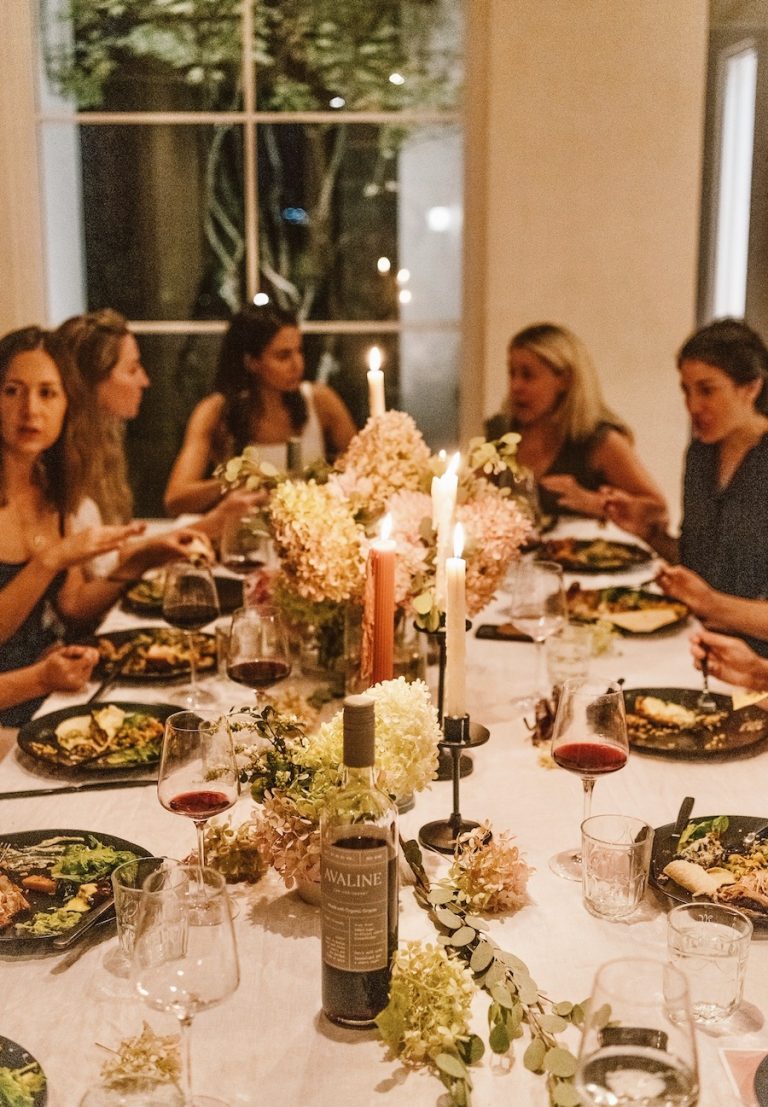 2. Be strategic with your guest list
Again, choosing who and how many people to invite should be rooted in the purpose of the meeting. While it's tempting to say "how much better" and invite everyone, you may not have the desire to create meaningful connections between your guests. For an intimate table talkI love the crappy team – it's enough people to have a lively conversation, but no so that the great group is immediately divided into many side conversations.
Or, maybe you want Invite 25 people and have a full party — in this case, you want to think about the dynamics between the guests. For example, if people who don't know anyone show up, you can invite some people who always make their way to meet everyone. As a host, you can create an atmosphere that encourages people to get to know each other. Maybe you'll take steps and start a conversation by helping people get to know common paths. If someone is behind you, you can deliberately bring them up for discussion.
3. Encourage vulnerability
Since our editors 'summit was only 48 hours away, I had to be creative with ways to" accelerate "connection and weakness. Type: enneagram. My friend Elle Worsham He is the coach of Enneagram, helping teams understand their "types" to deepen their relationships and reach their true potential. On the first day we met at a workshop, we got to know the scope and shared how our type of enneagram helped or hindered our personal growth. It was a great way to learn each other's stories in more depth and to better understand the fears and motivations of our teammates. The rest of the time we have been together, the conversations have been deeper and weaker as we have begun to establish this circle of trust.
Of course, the enneagram workshop is not the right move for every encounter (hehehe). But there are subtle ways to encourage a group to be vulnerable, moving quickly beyond small talk. Sometimes it can be said to dare to ask the group a question that seems a little lively at first. I attended a New Year's Eve dinner where the host asked everyone to go around the table and share something they wanted to leave last year and something they wanted to bring with them.
At other times, weakness is as easy as "making the first move" by revealing something about yourself. Science says when you reveal something that is vulnerable to yourself, that others are prone to each other.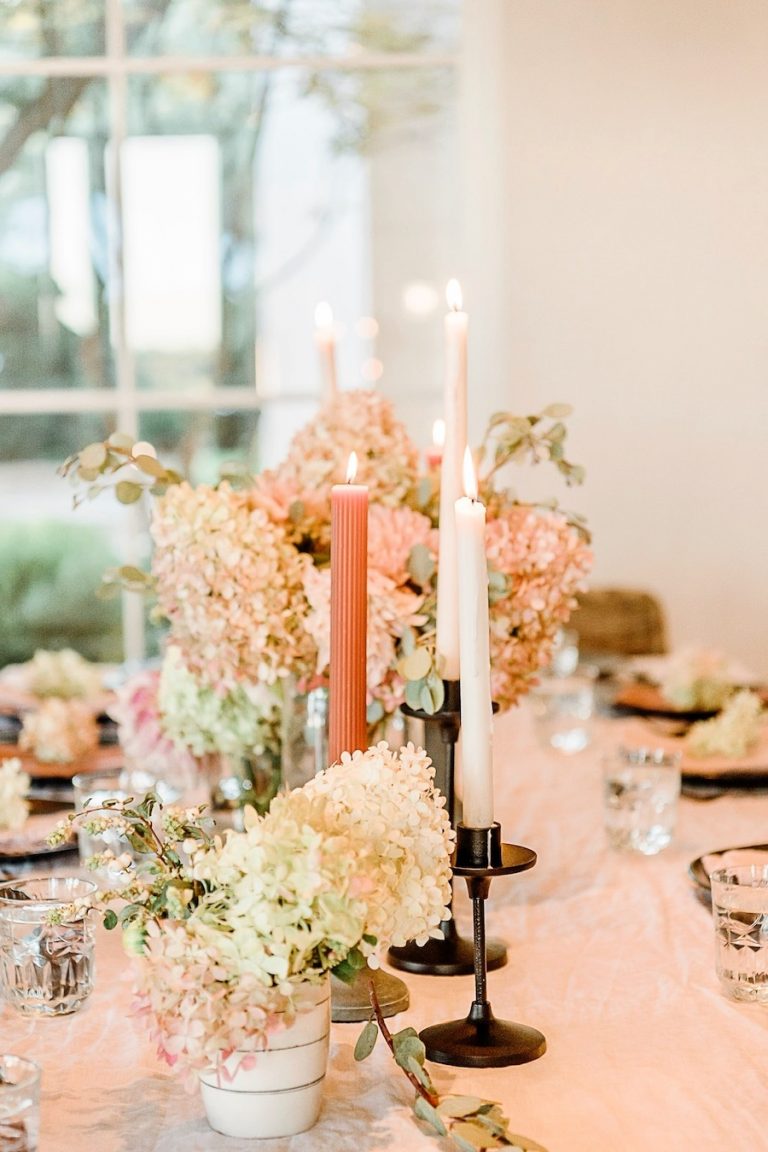 4. Come up with ready-made conversations
I often do a five-minute interview "preparation" before I go to social status, and it goes a long way long when I'm in the moment and trying to think about what to say. See what your guest social media feeds have been up to and use as a starting point for the things you want to talk about. Or, read some of the current cultural issues on the cover below. Bring them into the conversation and invite others to share their experiences or feelings about what is happening in the world.
5. Be really curious
Once you get started on the conversation, this is the next more decisive step. Once you've brought that person's new pet or wondered how Ted Lasso feels this season, it's time to listen. And I mean really listen not only to the words they are saying, but also to their body language and the meaning behind their words. And then follow your curiosity! When you gain curiosity about the other person, follow-up questions will arise and the conversation will arise in a more natural way than you could ever imagine.
6. Invite others to share stories instead of events
Asking for events often leads to a dead-end dialogue. For example, "Did you find it right here?" Asking or even "How old are your children?" it can lead to a short answer that stops you from blinking your head wondering what to say next. Asking someone to share storyhowever, it immediately opens up to deepen the conversation. Try "What has been your highlight of the week?" Something like Or "Tell me some things you like about your kids right now," shows a lot more about your interview partner.
And the "rule of reciprocity" is also true here too! If you come prepared with a couple of stories about what you've done or something significant has happened to you lately, others are listening to their own stories.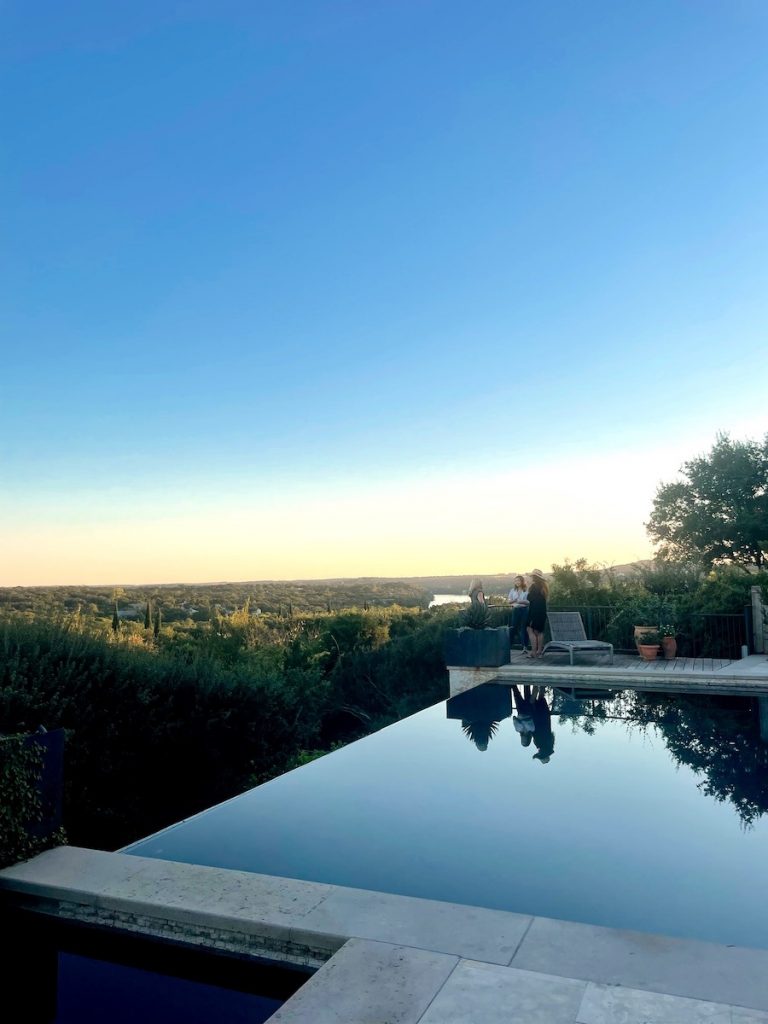 7. Avoid "what do you do?"
I know, you really want to know what they do for a living … and there's nothing wrong with that! However, the truth is that it is very difficult to ask this question without feeling that the other person is talking about size, which is not the best way to establish confidence and weakness in the early stages of the conversation. Also, just talking about people's work is a sure way to be a super boring convertible! Instead, try asking people who they are aresuch as, "What do you like to do for fun?" or "What's your favorite trip?"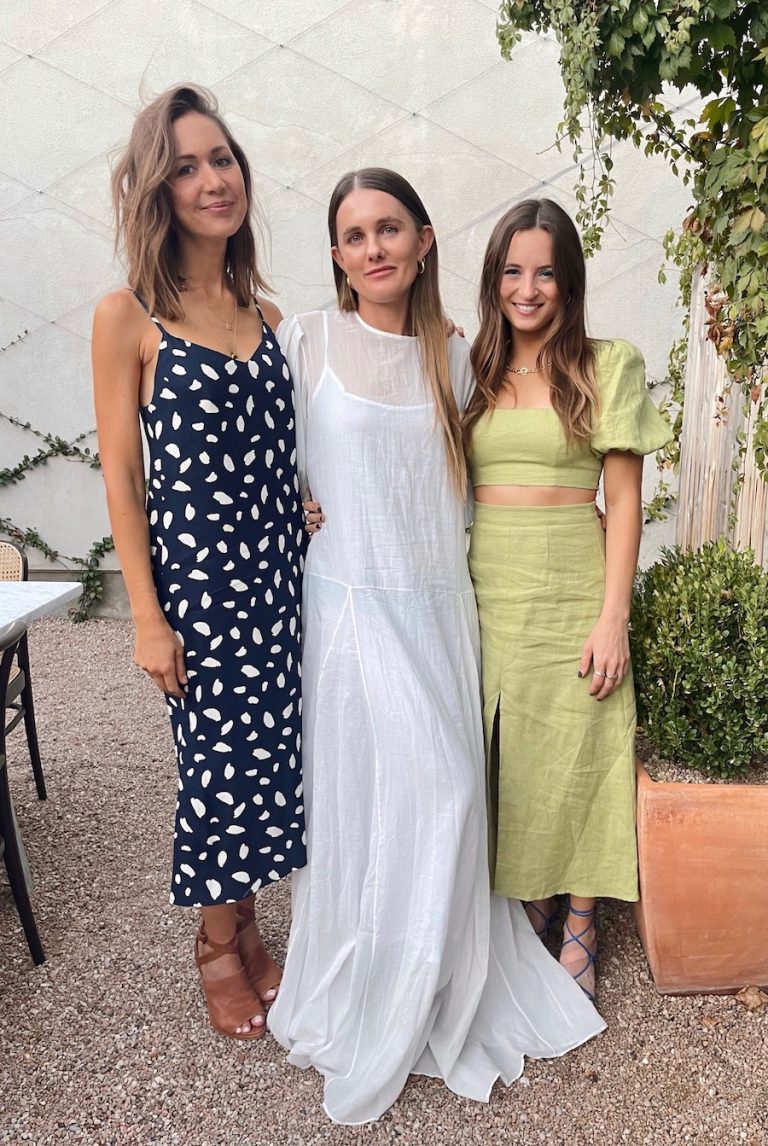 8. Except the weather
We've all been to blame for this: there is a lull in the conversation and you jump like, "How's the beautiful weather this week?" or "Can you believe this rain?" However, in my experience you should avoid talking about the weather at all costs because there are no more sure ways to send a conversation directly to dullsville and you may never return.
9. Be open to a different perspective
Avoiding small discussions will take you to that territory turn on the disagreement"And contrary to popular opinion, it's all right!" I know it can be scary for many of us, but when you approach a different point of view with openness, it shouldn't hurt a relationship, it can really strengthen when both parties feel heard and respected.
In fact, if you completely avoid "sex, politics, and religion" in a dinner interview, I think you're missing out on some very fun topics for conversation. That said, if you're going to go there, make sure you're in a mental and emotional space so you can hear someone else's different point of view without warming up. Remember: it's not your job to turn anyone else into your belief system. Instead, try listening!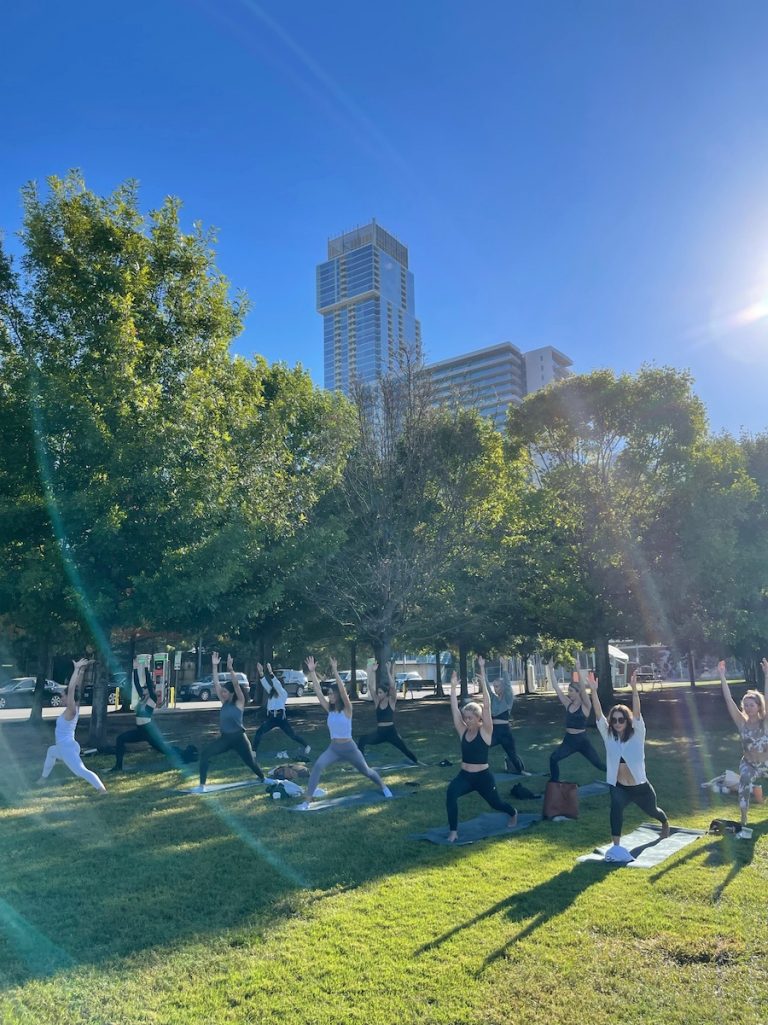 10. Most importantly, be present
Have you ever had a conversation with someone new, and you suddenly realized that you hadn't heard the last thing you said because you were paying too much attention to what you had just said? When we get into the "head" and start focusing on that impression we are The conversation quickly disconnects. Distraction from our thoughts quickly appears in nonverbal cues and is subtly communicated to our conversational partner. Instead, try to slow down your breathing and try to really tune in and listen. When we are completely in the present, to really listen to what the other person is saying and receive meaning behind their words, the conversation will be incredibly easy.
***
To be a great host, you don't have to be a good cook or you have to be the perfect house to entertain. It's about how you connect with people. It takes thought and intent to avoid small discussions and foster a real connection between guests, but it's worth it. The 16 of us left the summit of our editors feeling calm and emotionally full, feeling more understood and connected, knowing that we had laid the foundations for a deeper relationship. It's a feeling like no one else, and we've been able to carry that positive energy into our entire lives. For me, an encounter is no better than that.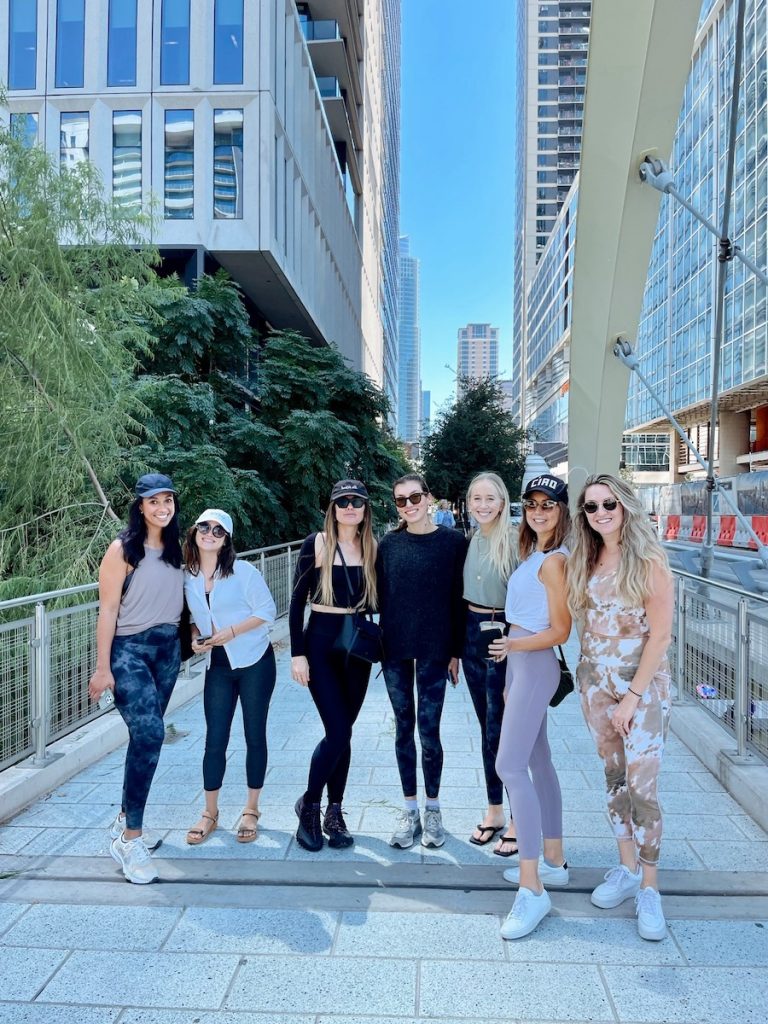 Do you have any tips for avoiding small talks and creating more connections in a meeting? Leave it in the comments below.