LIFESTYLE
Autumn Issue Bowl Recipe with Quick Pickled Vegetables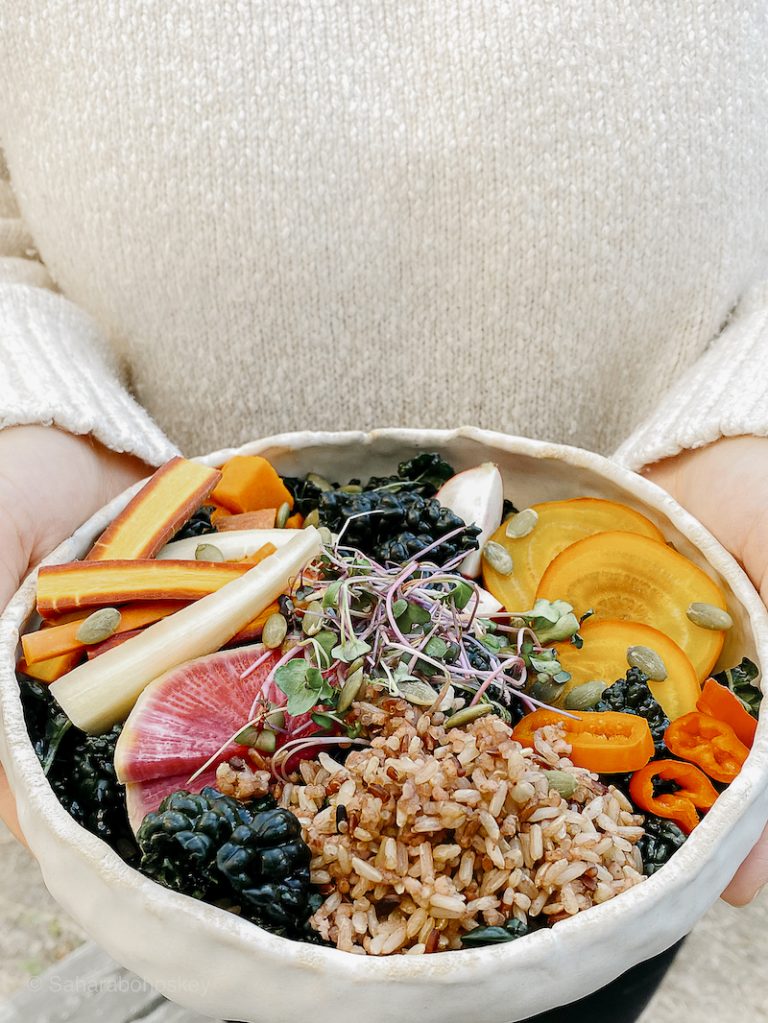 Saying goodbye to summer is never easy, but looking for comfortable fall food makes it something you can look forward to. When it's time to say goodbye to the crunchy summer salads, I turn to an autumn bowl with a bowl of sweet and savory seasonal vegetables. The grain containers are generally very versatile, and I try to be deliberate with each ingredient I add to the mix. For me street salads they are always in turns, whatever the season. Pair roasted and warm vegetables like sweet potatoes, beets, cauliflower or broccoli and toast like nuggets, hemp or sesame seeds, and you have a yum recipe.
To make things fresh and interesting in this autumn grain bowl, I also add quick pickled vegetables to give it a bit of crispiness and zing. I often add vegetables that have been in my fridge for too long and need love. To me they are carrots and radishes. I also sell regularly pickled beets, cabbage and cauliflower.
For this quick pickle broth, I heat the liquid to smooth out that vinegar punch. If you want a stronger vinegar flavor, just heat the sugar, salt and water and add the cold vinegar. I also toss in some chopped hot pepper pieces to get a little spice, but that can be removed. Consider adding whole spices like cumin or coriander that create a beautiful earthy and floral flavor.
Generally, I make salted brine with the same part of the vinegar. The vinegar you choose is entirely up to you, but I prefer champagne or rice vinegar, although white distillate or white wine is also great. To make the pickling experience more interesting, try toasting some whole spices, such as cinnamon sticks, grains, cumin, coriander seeds or try juniper berries! Add hot peppers and dye a piece of red beets on your pickles to dye the most beautiful shade of fuschia. When it comes to pickling, the world is really your oyster. Get the quick pickles from this Autumn Grain bowl below.