LIFESTYLE
A meeting with Sandy Ho is a joy (and Rainbow Dumplings!)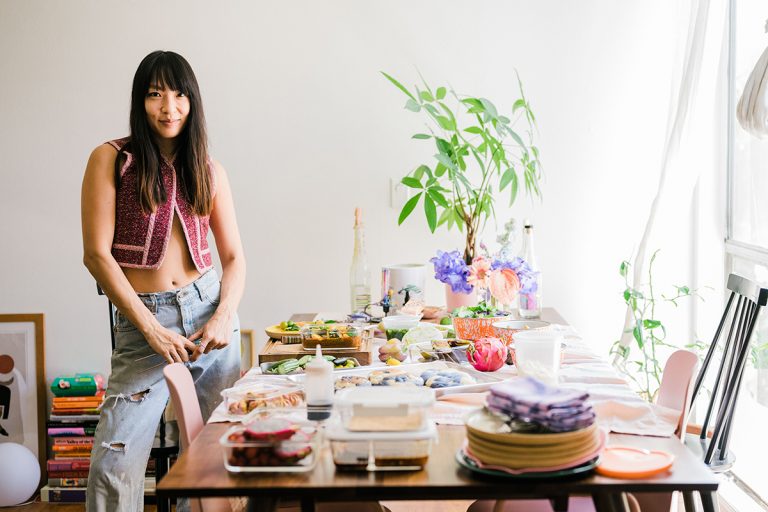 Next, as part of Sandy Ho's reunion in Los Angeles.
I still remember my first time. When I went to an intimate meeting in Los Angeles Sandy Truong An Tran HoaBehind the chef, the food stylist and the creative genius SanditarenaHe served the famous balls of his rainbow to hear "ooh" and "ahh." It can be said that they ate my eyes before my taste buds. The joy was palpable. Smiles spread from ear to ear and joyful laughter was heard as our taste buds began to sing, no one could stop talking about them. Yes, it was food designed to be a sensory experience: visual, auditory, and oral. They are quite literally joys in physical form.
Creating food experiences that take advantage of nostalgia to spark joy is what Ho did when he first started as a dinner series in the courtyard of Sandita's neighborhood. But when covid paused at his meetings, he turned the negative into a positive and focused his attention. It was during this time that rainbow balls were born. Ho wanted to create something fun that would bring the community together when we weren't allowed to share a table physically. This cheerful mindset is a cross line in everything he does.
As the world has opened up, Ho has personally returned to cooking, reopened his hospitality and events program, returned to preparing bespoke menus for events, pop-ups and brand activations, and continues to share the food he loves with her. where the community can. So of course, we were thrilled to get into one of her last intimate encounters, along with her favorite kitchen tools about her cheerful approach to cooking, why she doesn't use cookbooks, and to learn more about things you'll always find. its refrigerator / pantry. Be prepared to be inspired.
How did you learn the art of cooking?
My family and my heritage play an important role in my cooking work and I learn from them every day. My mom loved to cook, my dad loved to eat, and she always planted the seed to try new dishes and cuisines. Seeing this romance and remembering it really fuels the fire for my learning. Next to that, I have always been creative, especially as a child, with a great imagination and I loved nature, being outside and being in the water — I pull from that energy all the time. I have learned wise cooking from people all over the world, most of whom are not chefs.
You are known for your rainbow balls. Tell us about the evolution of these beautiful dumplings and what was your inspiration?
Cooking in the Kovid era, making small chunks of joy for my community is a time of great unknown. This season was really on my mind but it gave me time to work on projects that I didn't have time for in the fast pandemic life. It slowed me down and created more space for me to experiment and make art with food to be in my world.
Describe a typical day for you. What do you drink when you wake up? And what is it for breakfast?
I don't usually have my first meal until 12 or 1pm and that can be rice and eggs, congee and pickles. I drink water in the morning and I don't drink enough during the day, but I'm trying to get better.
What cooking tools do you always give to beginners and why?
Knife and spoon: there are no "beginner" tools, whether you want to cook and taste them or not. This requires you to be curious and brave with new things. If you want to cook, take a knife and learn, take a spoon and taste everything.
What are your favorite cookbooks and why?
I don't use cookbooks. I like to refer to images and feelings a lot, but instead of looking for a recipe, I'm more intrigued by where the story, the chef, or the person is writing, who they are, where they've been, and where they are writing. how they return to a dish. That's more fascinating to me than any recipe I've ever written.
Tell me some things we'll always find in your fridge?
Fish sauce, chilli, cilantro, Thai basil and pickles.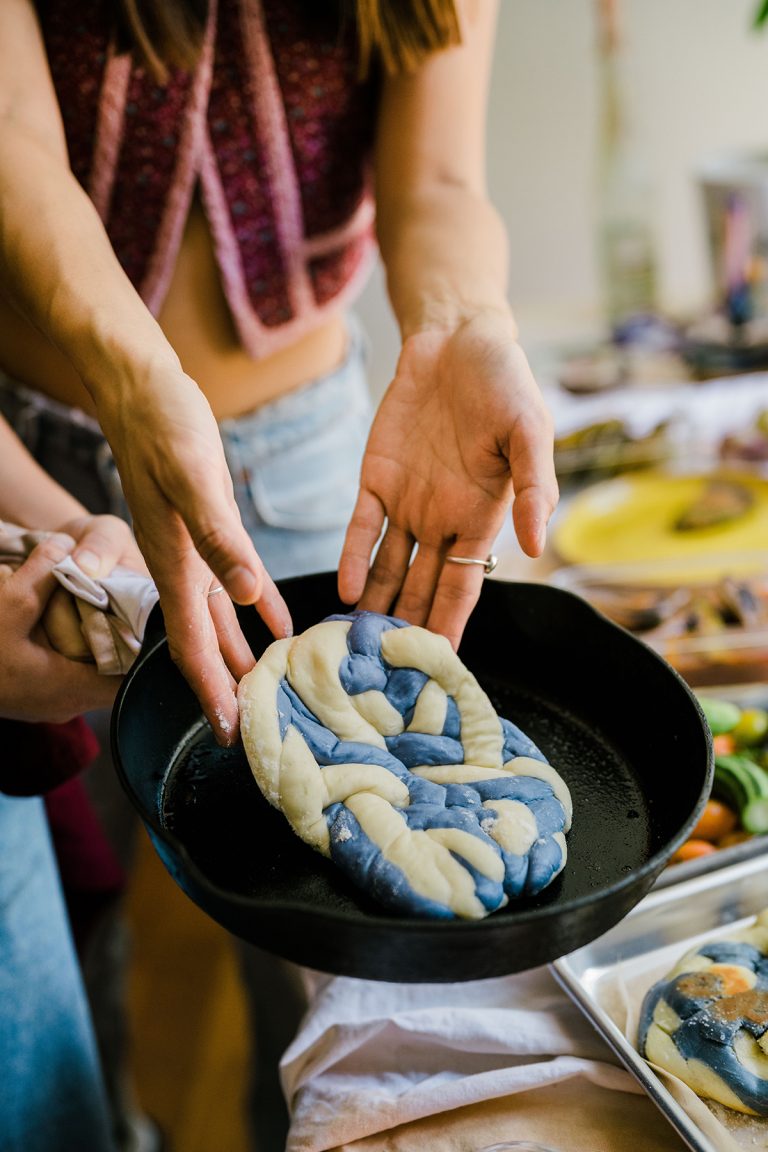 And what about your pantry? What do you always have on hand?
Fish sauce, natural food coloring powder and rice.
What are the essential kitchen utensils?
Microplane, chef's knife / washing machine, long tweezers.
What scares you about cooking?
Nothing. That's why I can't stop! It's a language I speak really well, while I'm constantly learning nuances.
Your party dish?
Whole fish, mother's curry and always crispy juicy and shiny salad.
The only meal you always make at home and why?
Congee. It's comfortable and will always remind me to feel cared for.
Dinner party pet complaint?
Too many flowers on the table interfere with the guests at the table and they take real estate from the table to get food. I love flowers, but there is real art to curators playing with food instead of fighting it.
The perfect playlist for the dinner party includes:
Love songs.
Dreams of a guest for dinner?
My parents and two brothers. I haven't been home in a few years and my first chance is to dream of sharing a dinner with my family.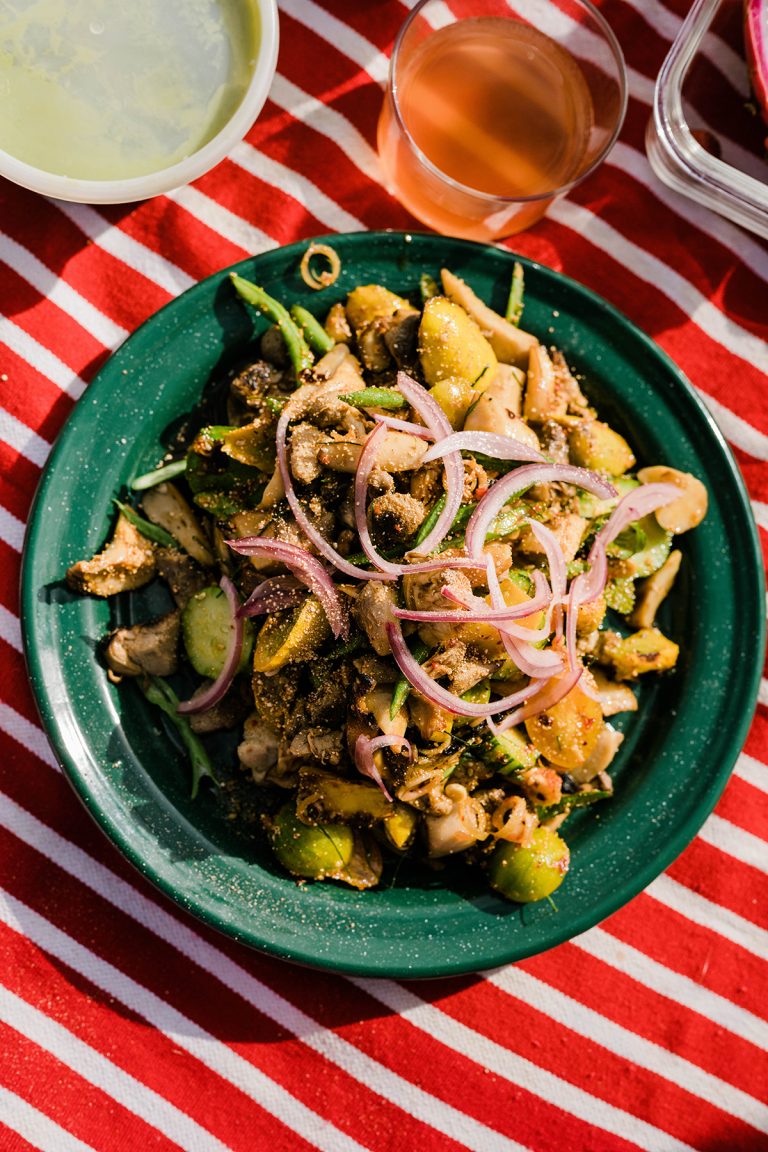 Fill in the blank:
A perfect meal … be shared.
Not without a dinner … spilled sauces on the table, wine stains on the table, a showcase of dishes like fried fish and lots of laughter.
Every chef should be … strange.