LIFESTYLE
Flavored parmesan pesto potatoes with 5 ingredients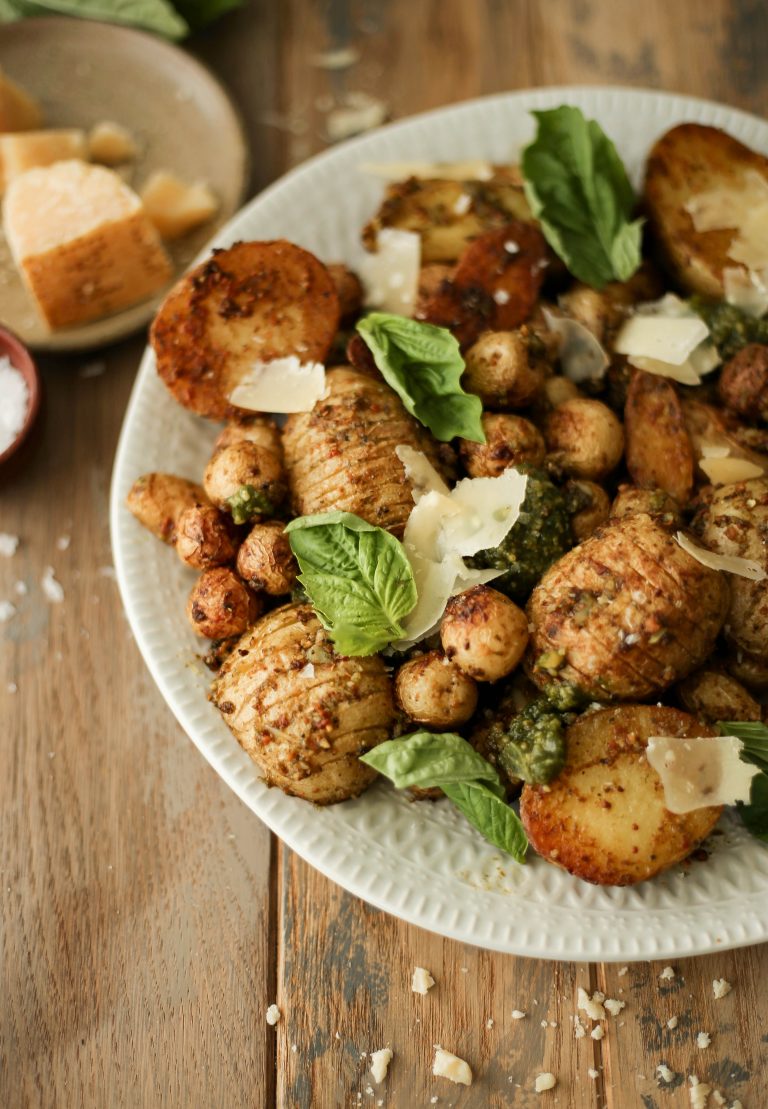 As for my kitchen repertoire, there are very few dishes that I actually keep taking turns. I have my salad recipe, my afternoon snack (that's 10 times better than avocado toast), and a green smoothie which feeds most of my mornings. All I eat is a kind of experiment or a mixture of ingredients that I have on hand and can be turned into a bowl or the result of what I crave that day. So when I find a recipe that I make several times a year, that I make several times a month, you know it has to be good. Include my five-component pesto parmesan potatoes.
We're in the potato season, of course, and I couldn't be happier about that. It's everything juicy mashed potatoes and caramelized sweet potatoes, but I'm here to talk about roast potatoes. By itself, roasted potatoes are pretty good. The crisp brown texture and buttery interior is hard to beat, but when I think about potatoes, the point is to use it as an empty canvas. Using some flavorful ingredients, these potatoes go from being very good to being incredibly excellent.
The best part of this recipe is that you can use the potatoes you have on hand. I used a bunch of different varieties: Yukon golds, fingerlings, and tiny tiny potatoes. With a few cutting tricks, all of these will be burned together on a sheet tray and the fork will be tender at the same time. For potatoes, I store them whole. If you want, you can cut it in half, or cut it in half, but I like these to caramelize the skin in the oven. For the fingertips, I cut these in half according to the cross cut so that the inside is crisp on the sheet tray.
And for me, the star of these potatoes is Yukon gold. Since these are larger than other potato varieties, I not only cut them in half, I also cut the Hasselback into slices so that the heat could pass through the potatoes more easily and so that they could be cooked at the same time as the other potatoes on the tray. It also allows the pest to penetrate the potatoes and add extra flavor.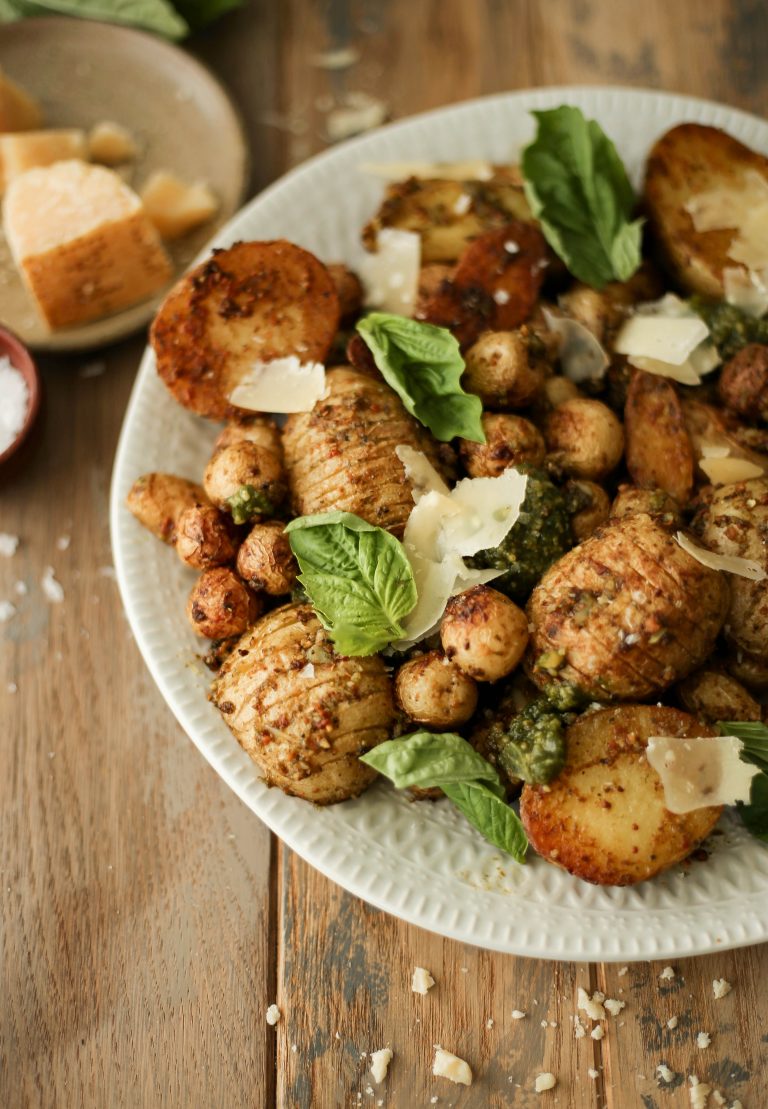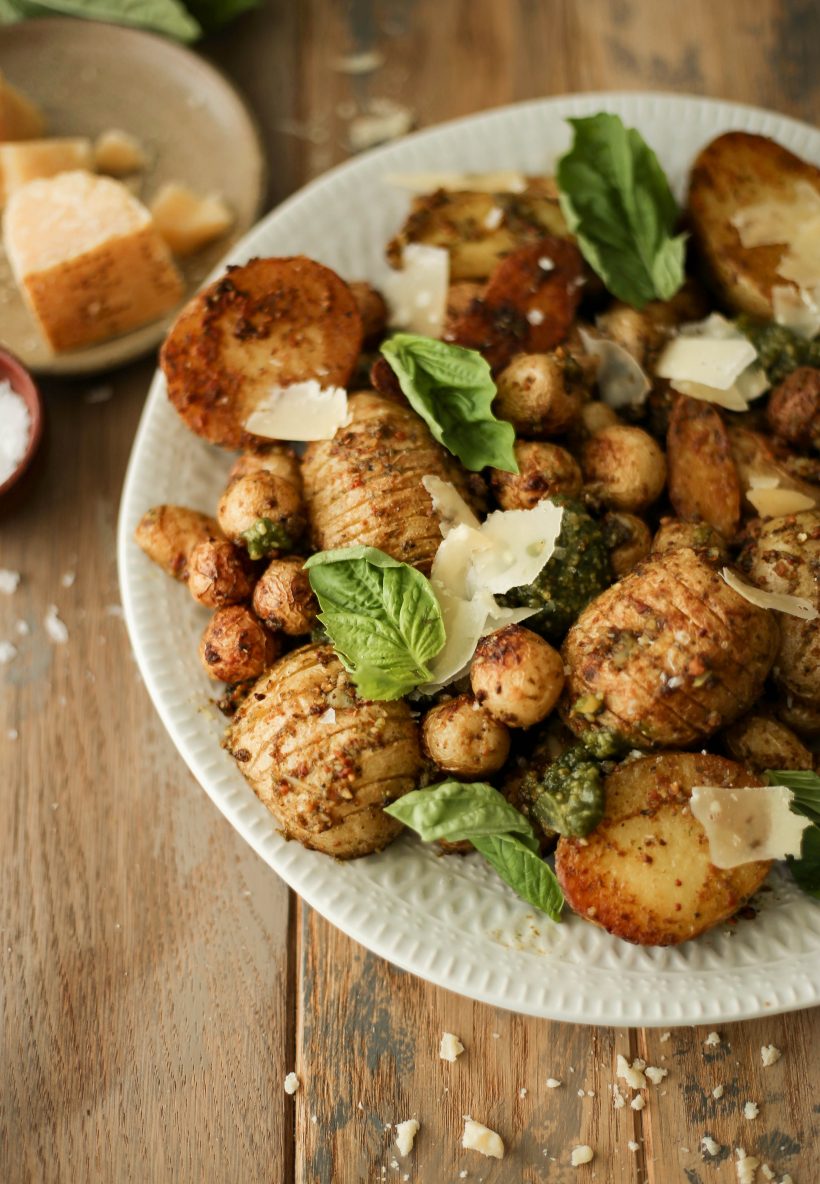 Let's talk about the pest. I used what I bought at the store. Yes, here's to a shortcut. In addition, there are many large varieties of pesto today simply as good as home. If you make a great home version, you will have more strength, but here for the sake of ease, there is no judgment in using what is in the pot.
To serve, I add caramelized and roasted garlic paste, a subtle sweetness, salty parmesan and an honest lemon that helps cut the richness of potatoes and cheese. I definitely put it on my kitchen island and ate these potatoes straight from the dinner tray, there's no shame in that game!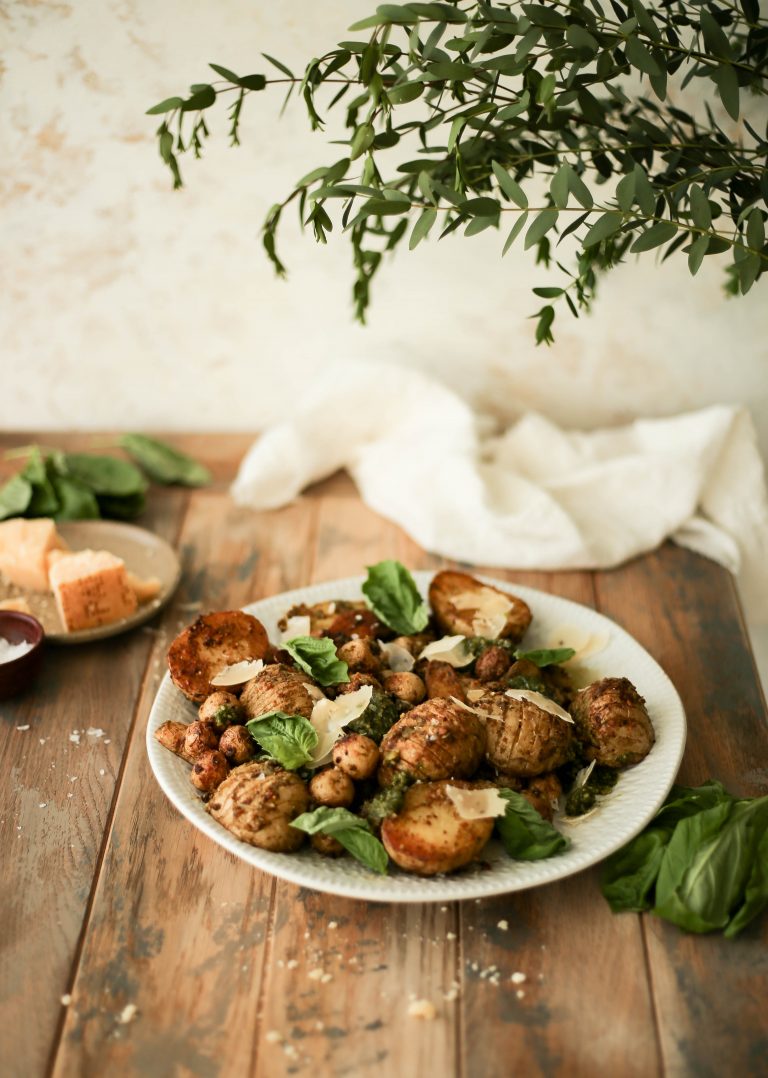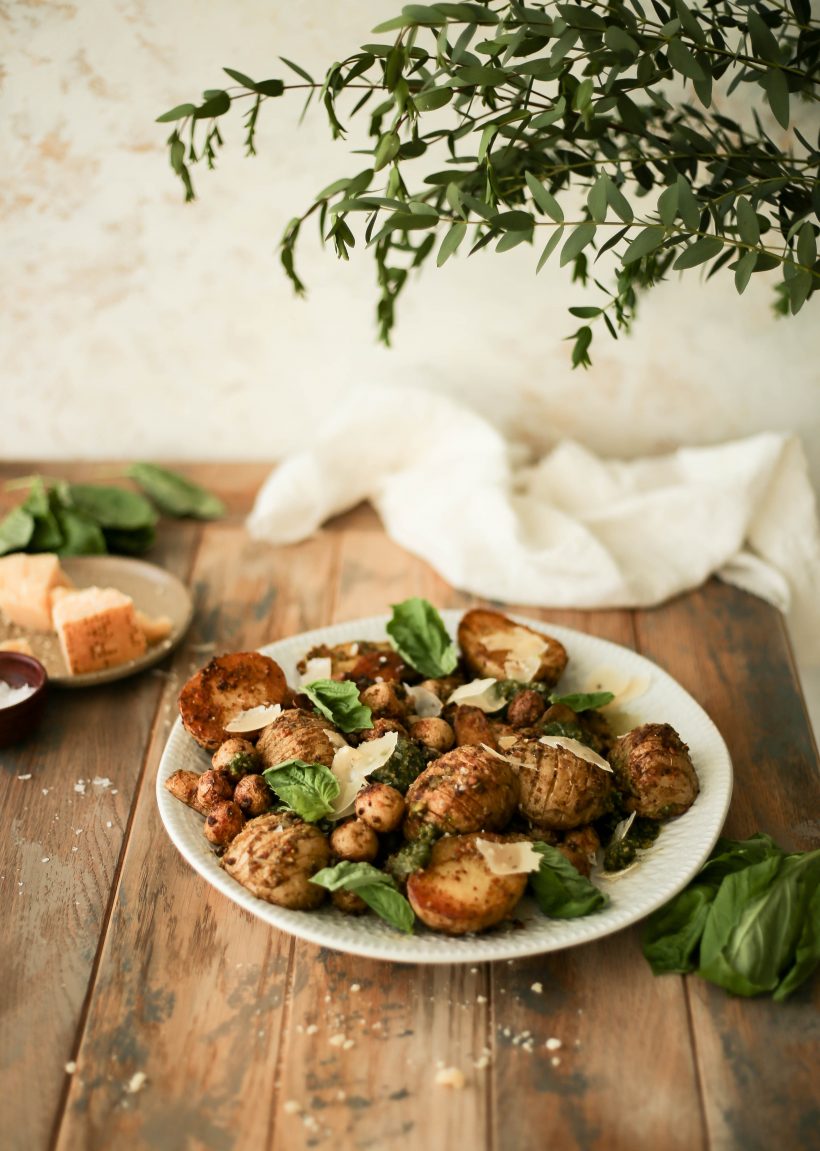 Whether these are served as a side of Sunday roast or on top of you Thanksgiving table, I guarantee that these will be repeated in your kitchen as well.