LIFESTYLE
Being oppressive about being toxic and being honest about being well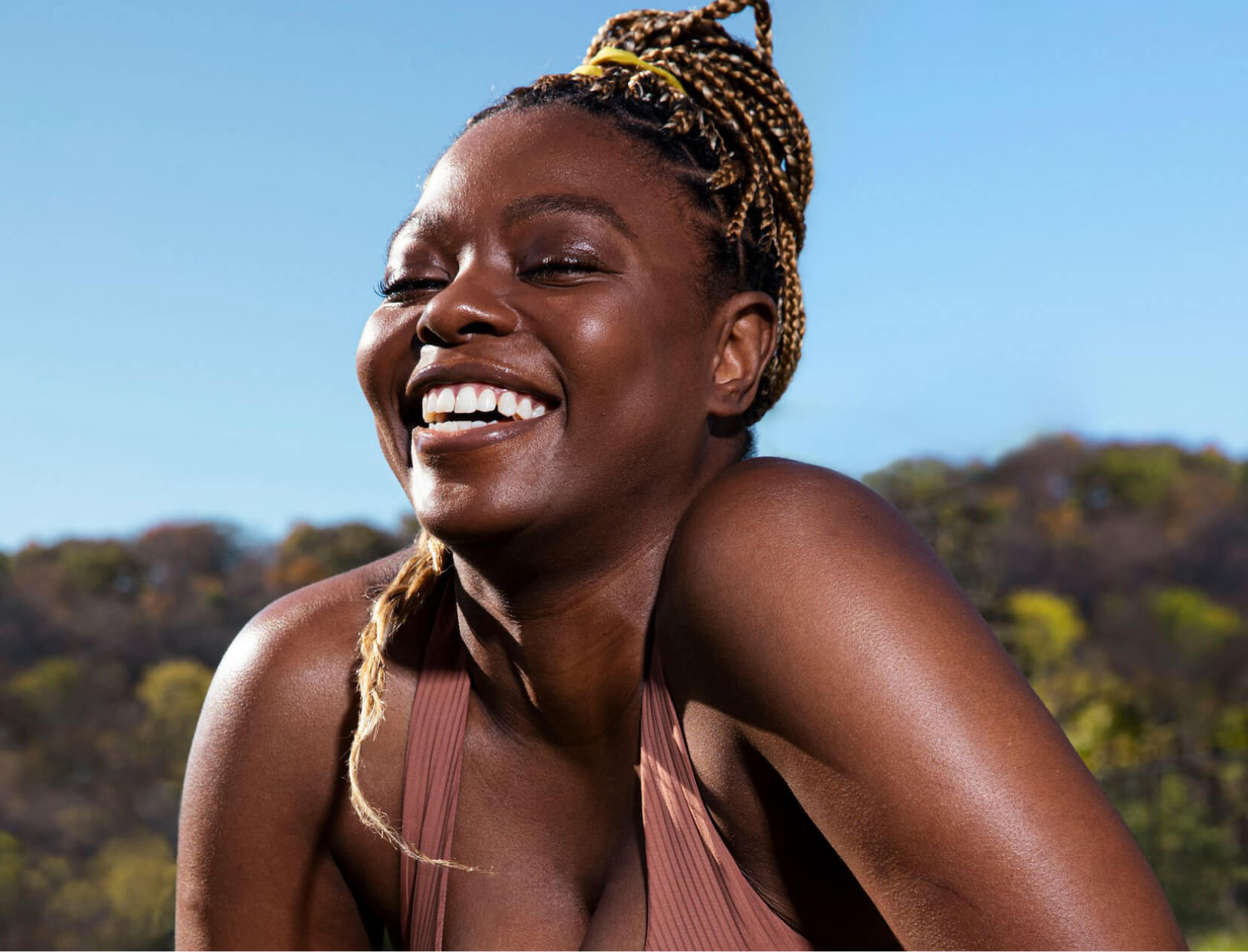 Photo of Katherine and Mariel Tyler for Naaya
Naaya founder Sinikiwe Dhliwayo is fed up with thinking positively when all the news seems to be bad news. You can't think of a path to positivity, he says, when you see clearly that the world around you is a garbage can. But this is what he sees in welfare from many of his members: when they are blind, they give love and light that they see nothing else. He believes it has been particularly noticeable since COVID began: "Yet a pandemic is killing people," Dhliwayo says. "People who are dying are disproportionately black and brown. However, I see him selling this version of what it means for people to be well and then refusing to acknowledge other ways that we are very unhappy. It feels really bad. "
That's what drives Dhliwayo's mission in the welfare industry: honesty. "Because of the body I live in, I don't have a chance to rule out a pandemic and forget about racism," he says. Her first wellness brand, Naaya, organizes conversations about race and well-being that don't leave out the difficult parts. And his latest project, Ilanga, will launch these conversations: It is a movement platform …currently in its crowdfunding phase—Which will offer yoga, Pilates and strength training and focus on a real life experience in the world. That is, you don't jump into positive atmospheres. You are going through the pain, fear and grief that you are working on at the moment and you appear on the other side feeling some kind of change. You can experience a little joy in the process. But that individual love and light? Not here.
How did you get into well-being?
I was injured while training for the New York City Marathon. I've never really enjoyed running; I wanted to do it as a thing to check the cube list. When I was injured I said, Yes, I don't have to force this. I started practicing yoga as a means of regaining strength. What got me started is that yoga isn't just about physical movement. I believe that practicing the eight limbs of yoga would move us away from self-care and more collective care.
What is your longest welfare ritual?
I have been meditating for four years. I do a Buddhist meditation called Theravada. The basic belief is that you can achieve liberation through your meditation and concentration efforts, which is very clever, I know. It is based on the idea that you will suffer to some extent in your life, regardless of your privileges. But you can be present in your life and if you are less attached to your suffering, you don't have to operate from a place of suffering. If I'm angry, I can be angry, and I can still function from a place of compassion.
Your comfortable watch?
I don't even know how many times I've seen it again Gilmore girls.
Favorite wellness treatment?
I love acupuncture.
Would you like to consider a welfare practice?
I've heard good things about cupping.
How do you like to move?
In addition to yoga, I think taking a walk is a great way to move around without getting in front of a screen, and it comes at no cost. I was doing a lot of preform pandemic Reformer Pilates, and I liked that a lot too.
What is the greatest thing about your yoga practice?
Much of what is done to blacks goes against yoga. Ahimsa, one of the eight limbs of yoga, means doing no harm. How radical and liberating it would be for Blacks if we all practiced ahimsa. A world without the threat of violence for being black. A dream.
To take?
I try to stay healthy. Sometimes it's sweetgreen. Sometimes it's pasta.
What makes it difficult to build a business from scratch?
That there are limits to what you can do to live in capitalism. I want Naaya to grow up and hire people and do well. But a lot of times my sister has said, "Hey, I know you want to hire people and get paid pretty much, but you also have to do it to eat and survive." So in the end you do a lot of things yourself. And there is only me.
What inspires you?
Not to be mediocre, but to love. Spiritually and mentally it is difficult to constantly go against people who have more resources and power than you, and it is difficult to speak for yourself if it is not something you love. And I love it: I wanted a space where we could teach movement and meditation rooted in social justice, to feel that people like me have a place to work for well-being.