LIFESTYLE
A Week of Outfits: Hybrid-Work Update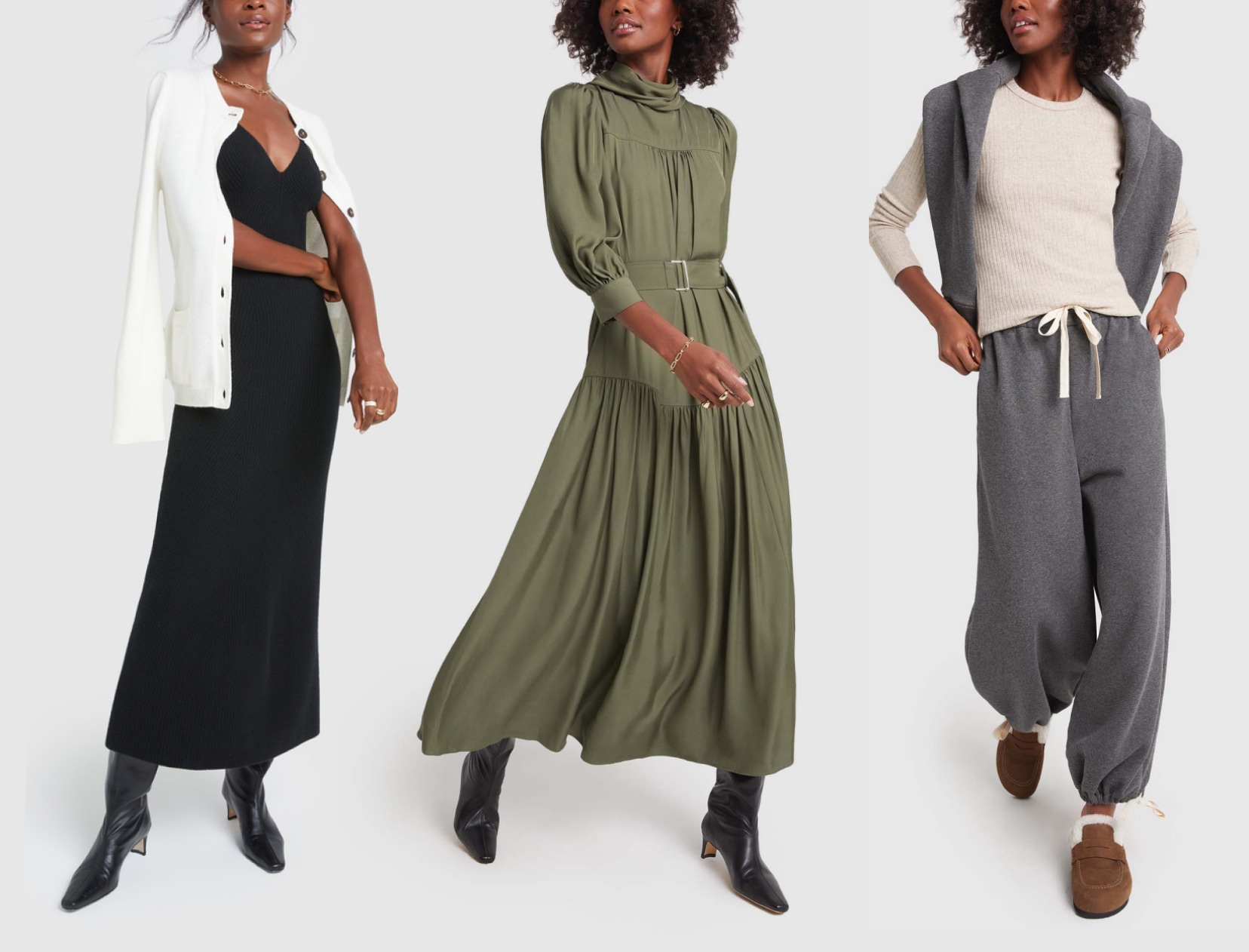 You may have been back in the office for months. Or maybe you're driving once a week to important meetings in person (a weekly goop all-hands is an event like this). Or, like many, you might be trying something in the middle. This means that our current Monday to Friday uniforms are not uniform at all. Below are seven practical — but no less unified — combinations for the new normal.
Wednesday
A mid-week market job requires denim (blue, white, whatever), plaid (this was nailed by the G. Label team), and a lace poncho to anchor the look of leaving home.
Thursday
How do you handle the next mix of work with grace? The secret is a waist-down dress that goes from the corner office to the candlelit booth with little shine.
Friday
Finish that project, turn off your laptop, and go in for a more comfortable mile — this sweater dress full of images fits — to take an espresso martini (or two).
Saturday
Fact: A striped candy button paired with Monday's jeans and classic caramel accessories serves to make coffee, save appointments, or have a shopping spree for the farmers market.
Sunday
Touch the fears of Sunday with a sweaty outfit (the kind you really want to catch), a pair of slippers, and a candle of emotional support that illuminates the moon like body oil.
We hope you enjoy the products recommended here. Our goal is to suggest only the things we love, and maybe you too. We also like transparency, so full disclosure: we may collect a portion of sales or other compensation if you purchase through external links on this page.