LIFESTYLE
Yes, say "Vagina": 8 ways to talk to people around a table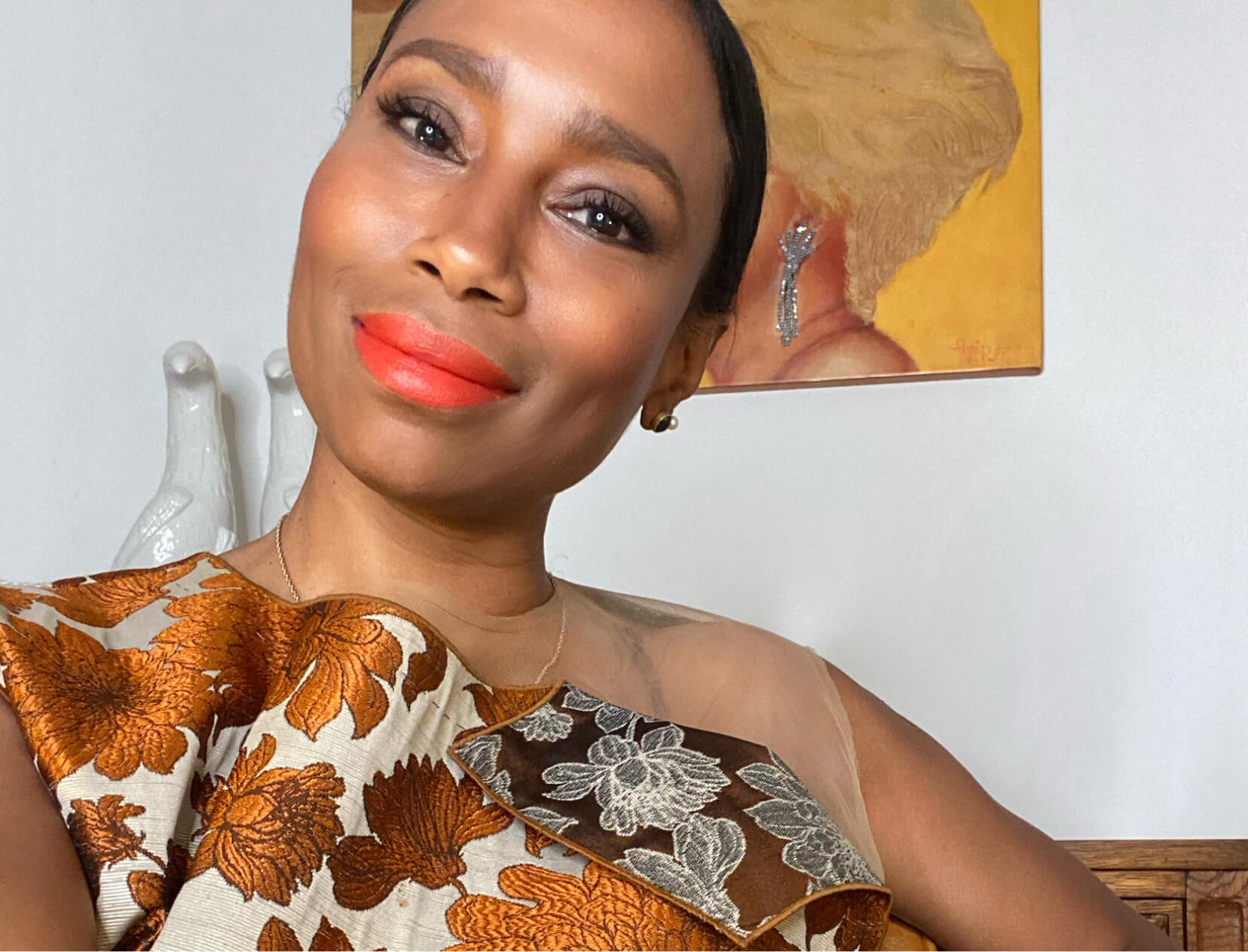 Go out to dinner at the wonderful brown stone in writer-and-LGBTQIA activist Jodie Patterson's Bed-Stuy, and get ready to be real around the table. You can see how the work is going or where the person next to you got the earrings, or cut the vagina directly. "I've been thinking a lot lately because I've seen gray hair in that area," laughs the five-year-old five-year-old, who is chairman of the board of the Human Rights Campaign Foundation. "The best conversations are about things you can't get out of your head. If I'm thinking about something — there was a time when I only talked to my son about gender and trans identity at the table — that's about my conversation. Big issues, compared to the rose we're drinking, encourage dialogue and encourage other people to dig deeper into their minds. "
Speaking straight and navigating potentially uncomfortable topics in conversation, judging without judgment and even gratifying are some of Patterson's talents: he has had a great career in fashion and beauty and was inspired by growing up a trans son who wrote two wonderful books. The Brave World: The Memory of the Family and Transformation, and a children's book, Born Ready: The true story of a boy named Penelope (She is currently working on a third book on genderless motherhood). "Once, I put a packer — a silicone prosthesis that mimics the look of a penis, so if you're a trans man, you can put it on your pants or your bath trumpet to make it bulk — on the table, and my kids. "What is that?" said Patterson. "So we had a conversation. Maybe one of my kids will use it someday, so why should it be this weird thing? Talking about great ideas or new concepts on food, at the table, where you feel loved, is the best way to do something that isn't weird. "
Along with the rule that the subject is too inadequate to appear on food, Patterson has great and easy tricks to talk to people about.
1
Best fuel for discussion:
an epic but easy main course
I don't like to prepare for hours; usually my meals come together within an hour. I make this roux with olive oil, garlic and red onion, and it's my base for a variety of dishes. My move is to pour everything into a pot or large cast iron skillet and set it on fire, mostly untouched, until done. I make a pot of French lentils with rouxa, celery and grated carrot and serve it on sweet potatoes or on a bed of rice. My other go-toes are cod [salt-cured fish that's common in Caribbean food], pan with cornbread, sautéed greens, palm salad hearts and salmon with ginger on top. I pick up a bunch of wild-caught fish once a month — scallops, all kinds of thin white fish — and cook the fish with my rouxa. me too looove Flavor app; it gives you access to amazing chefs who are out of work due to the pandemic. You choose a kitchen, and the chef does all the shopping and preparation and cutting, and you and your guests serve dinner at your home. It's as horrible as going out to eat in Indochina. You gather around your table and everything is beautifully presented and delicious.
2
Serve with a ton of healthy snacks
I like the smelly cheeses (I can remove the whole wheel of drunken goats, and then I say, "That wasn't light" and then I'll go for a run to compensate) along with the hummus and olives. I like to serve raw appetizers, those little crunchy red peppers (the vegetables my kids actually eat). Fermented foods are very good for you; you might even throw some kimchi in a bowl. I also take whole neck leaves and fill them with tuna, lamb, sliced ​​turkey or fish leftovers to make small burritos. It's the best appetizer, and the burritos are easy to make small or large. I always have good olive oil on hand, peppercorns, this flavorful salt mixture in dried citrus and a spicy Ghanaian seasoning paste made from dried fish, salt and pepper, made with salt and pepper; the father of my children is from Ghana. I leave it out for people to immerse themselves in things, savor stews and eat them on an avocado.
3
Make easy drinks that don't hit your guests
Tequila and pink: That's what I always have outside. My older friends are having a hard time with red wine these days — I think it's a matter of age — maybe we're all tired of getting started. My drink is tequila with a little water, or sometimes Lillet soda with water.
4
The assigned seat is boring
My dad and mom always sat on their heads opposite the table, so I sat on my head for years. But no, it should be more about your mood and mental space where you sit. So I set the table and let people gravitate to their mood, and a good word happens no matter what.
5
Mix it with abandon
I like a mix of dishes, handkerchiefs and tablecloths; my style is French, ancient, African and vintage. My southern mother, who always believes in making the right setting for the table, passed me gold plates and gold silver, so old that at this moment it seems to be full of gold dust. Combine the patterns and textures you love, and everything will come together.
6
Candlelight creates intimacy
I have a lot of different candles on the table: my friend is Brooklyn Dolly, and she makes these candles look like the ones you get in the tallest glasses in the corner bodega but decorated with her artwork. And I have some olive green and pink candles on chunky glass supports. The lighting above me is dim: warm amber light bulbs with a vintage feel.
7
Make a little beauty look
8
Dress suits make the best uniform
When you're cooking and moving, and even talking at the dinner table, it's nice to see the movement of someone's body. We are a family of speakers — we communicate with our bodies, arms, and hands — and I like to see that whole expression. Marshmallow by Lady's floral-printed dresses fit me; I love almost anything that shows your entire silhouette. Sometimes I throw a dress suit over my jeans. I never wear shoes. Each with his own socks, the socks he gave me (I have a pile of socks because we are a house without shoes), or slippers (I have a collection of shearling I got on a trip. To Lisbon).